Wedding Hair and Makeup Berkshire
The Berkshire NW Makeup team create stunning Wedding Hair and Makeup Berkshire by using natural techniques that are perfect for your unique features. It is our promise to you that we will have you looking amazing from the very moment you arrive at the venue of your wedding right up until you wave goodbye to your final guests.
Weddings, on the whole, are very busy affairs, photos, strong daylight conditions, and the inevitable dancing late into the night mean that professional wedding hair and makeup is a must, after all, who would want to look washed out in their wedding photos? We create perfect looks that stay fresh well into the evening.
My Berkshire Wedding Hair and Makeup artists only create styles that make you feel your best, for us the fact that you feel 100% comfortable with your chosen look is of the utmost importance.
NW Makeup artists only use high quality and luxurious products such as Mac, Urban Decay, Christian Dior, Laura Mercia, and Charlotte Tilbury. Many of our artists have worked in TV and Film, all of our artists have been vetted to a high standard by company owner Natasha. Looking for unforgettable wedding hair and makeup Berkshire? NW Makeup is an excellent choice.
I am Natasha Wiggins Creative Director or NW Makeup.
I set up my hair and makeup business 18 years ago and I have slowly grown my amazing hair and makeup business. I have carefully handpicked hair and makeup artists to ensure we only supply the best in the industry.
Since qualifying as a hair and makeup artist in 2003 I decided that I wanted to specialise in wedding hair and makeup and help brides create their dream look for their big day.
At NW Makeup our passion is for natural beauty and boho hair – making our brides look and feel their very best on their wedding day.
if you have any questions about who would be the best match for your wedding day, do drop me an email or give me a quick call on 07841511409. We can chat about what you are looking for and who I think would be the perfect artist for your big day.
Senior Hair and Makeup Artist
Kelly, senior hair and makeup artist is a key member of my team and has been working with me for over 8 years.
Kelly has delighted many of our brides with her professional hair and make-up skills. 
Kelly really loves creating up-to-date and stylish wedding hairstyles but is equally at home creating a more classical look.
Hairstyling is a real passion of hers. Kelly loves to create a really natural makeup look on her brides.
She undertakes around 70 weddings every year, so has a wealth of experience to create a natural bridal look for you on your Big Day.
Wedding Hair & Makeup Artist
I'm a fully qualified Makeup and Hair artist with training from The Iver Makeup Academy, and an OPI trained nail technician for manicures, pedicures and GelColor.
I've worked within the media industry as well as bridal for the past two years, where my creativity in makeup and hair, and my attention to detail has only grown stronger.
I'm a quiet yet friendly artist who loves to make brides feel relaxed, happy and excited on their big day. I have a real keen eye for skin, and adore a beautiful, clean, glowing base. I like to use products in a minimalist way so that brides feel comfortable!
I have a wide variety of brands in my kit, including Laura Mercier, Bobbi Brown, Mac, Urban Decay and Anastasia Beverly Hills, I love each brand for their quality in specific products, which when used together I can create a fresh and flawless makeup.
Sophie is one of the NW hair and makeup team; she covers Berkshire. Sophie has been working in the wedding industry for many years.
Sophie's journey began when she started a hairdressing course at Guildford college in 2014. She enjoyed being creative and trialing different hair-up styles. Once she completed her course, she knew hair-up was going to be a huge part of her career, hoping to fulfill brides' dreams.
Sophie loves bridal work not only the hair and makeup side but the ambiance wedding generate, it's just magical. Hair and makeup isn't just a job to her, it's a passion, it makes her feel relaxed and at ease.
Michelle is a fully qualified Bridal Hair & Makeup specialist, she is also qualified in all aspects of Ladies' Hairstyling from cutting, colouring and styling.
Michelle has worked on over 900 weddings so had a wealth of knowledge surrounding weddings but more specifically about how a wedding morning runs.
Michelle covers everything from everyday makeup to Bridal and glamour looks but her general style is more of a 'you but a very special, polished version of you'.
Michelle has over 20 years of experience within the industry. She initially trained on a 1:1 basis with a private college and then went on to do a L'Oreal professional colour Keys Diploma and a Bridal hair techniques course with the one and only Patrick Cameron who has been an idol of hers for many years. Later on, she then decided to branch out and went on to do a full makeup course at The Beauty Academy in London. Michelle is extremely passionate about her job and thrives off of the excitement of a wedding morning.
Anju covers Middlesex, Hampshire, and Berkshire and specialises in Indian brides. "I am passionate about makeup. I have completed a few courses in hair and makeup so that I can give my 100% to each client.
I attended My first course in India by Star Academy where I learnt techniques, including Tempo Airbrush and knowledge on hair and makeup.
I undertook another hair and makeup course in London with the Academy of Freelance Makeup. Also, I have completed an Asian Bridal course in London so I can perfect the bridal look. I have learnt to apply both natural and glamorous looks depending on the clients' needs. "
Annabelle is a professional Hair and Makeup Artist covering Berkshire, Surrey and all surrounding areas. Annabelle has over 5 years of experience working on weddings, occasions, fashion/runway shoots and also beauty counters.
Annabelle is confident working with all hair types, skin types and skin tones, whilst always taking into consideration her client's specific needs.
Annabelle has the skills and expertise to be able to easily adapt to different requests and briefs, always making sure the desired result is achieved.
I'm Sarah. I'm trained in all aspects in hair and makeup and have worked in a variety of sectors within the makeup industry however bridal and wedding makeup has always been my absolute favourite.
I love a natural bridal look and I am happy creating bespoke looks to suit the individual needs of every client. I love working with clients to help them feel their very best, whether it's on their wedding day or for any special occasion.
I would describe myself as creative, friendly and full of passion for my craft. I pride myself in being able to offer my bride and grooms a bespoke experience so any special requests such as vegan makeup are welcome.
I trained at the Bath Academy of Media Makeup on the Peter Swords King Film & Television Hair & Makeup course before starting working on bridal full time."
I qualified in all aspects of hair & makeup from the prestigious Brushstrokes at Shepperton Film Studios. I have 12 years of experience within both the bridal and TV/Media industry.
I have worked for Sky, Eurosport, 02, Nissan, Arsenal FC, Wimbledon & Slimfast to name a few but my passion is working with brides, creating a flawless finish for those all-important wedding photos.
Gemma originally trained in beauty makeup at West Thames College, London before further developing her skills in bridal hair and makeup with Holly Preston at The Oxford Hair & Makeup School.
​Gemma has worked across independent theatre and film and loves creating unique and beautiful looks for all her clients. Gemma's creative passion for makeup continues to grow, and she continues to develop her art through various masterclasses and courses.
​Gemma will ensure you have the most professional attentive service whatever the occasion.
As a beauty practitioner with 17 years of experience, I carry the necessary calm and confidence to achieve the look right for you. 
It's important to me that you feel nothing less than perfect, elegant and prepared for your gorgeous day.
You will feel so equipped all you will need to think about is how happy you are.
 It would be an honour and privilege to glide through your morning with you.
Rosie Hair and makeup artist Based in Guildford, Rosie covers Surrey, Hampshire, Berkshire and West Sussex.
Making people look and feel great is the most rewarding part of working in the hair and beauty industry. Expressing my creativity through hair and makeup is a real passion of mine, with bridal styling being my preferred and most loved area. Whether it be creating a look that is unique to the bride and her bridesmaids or giving the Mother of the bride a make-over, it's a fantastic experience being part of someone's big day.
I was first introduced to the professional world of hair and beauty while working on a CBeebies programme, for which I did the presenters hair and makeup. This then led me to pursue this career choice, focusing mainly on weddings and occasions.
My favourite bridal looks are natural and romantic. Dewy skin, soft smokey eyes, complemented by loose curls, either worn up or down = timeless!
You will find a real mix of products in my kit ranging from high-end brands such as MAC, Estée Lauder, High Definition and SMASHBOX to everyday high street favourites like NYX, Benefit and Revolution. I love styling hair with the help of TIGI Bed Head products and the famous Kenra Professionals.
Based in Hook, qualified wedding hair and makeup artist Sophie covers; Hampshire, Berkshire, Surrey, Wiltshire, Sussex, Buckinghamshire.
Hello beautiful future Brides!
I'm Sophie, a professional Hair and makeup Artist who literally lives & breathes Weddings! Each and every one of my Brides means the world to me, whichever Hair or Makeup style you desire, I will do everything to achieve your dream Bridal look. I specialise in soft glam & glowy natural makeup. I truly believe in enhancing your own personal features, you are you. This is beautiful. Hair styling is something I've practised for around 15 years. From bohemian or classic clean styles, I love to create all hairstyles. 
Your wedding morning won't just be Hair and makeup services from myself. Prosecco top-up? I'm a waiter! Need your shoes & perfume spritzing on? I'm your personal stylist. Mini breakdown? I'm a therapist! Whatever it is on your Wedding morning that you need, I am here to help and be with you every step of the way until those last few moments before you walk down the aisle. 
Based in Reading, qualified wedding hair and makeup artist Kim covers Berkshire.
With a wealth of experience in hairdressing spanning 17 years, I've dedicated a decade specifically to crafting beautiful wedding hair. Recently, I've expanded my skill set by training with the esteemed London School of Makeup, ensuring I can provide the complete package for my brides and their entourage.
My passion for my work is unwavering. There's something truly special about the wedding morning that captivates me—the happiness and the excitement in the room create an electrifying atmosphere. It's a momentous occasion for you and your family, and I aim to make it as special as possible. My primary goal is to ensure you feel at ease and, most importantly, embrace your natural beauty with confidence.
The anticipation of meeting and working with my future brides is something I truly look forward to. Please feel free to reach out with any questions or concerns you might have. I'm more than happy to assist in any way possible. I'm eager to be a part of your special day and help make it as beautiful and memorable as you've always dreamed.
Wedding Hair & Makeup Artist
Rose is based in Essex and provides beauty services for bridal and special occasion events.
Trained at the revered Brushstroke Academy, Rose is a working hair and makeup artist and has worked with notable names across the film, fashion and music industries. Her true passion, however, is to create beautiful bridal hairstyles and flawless beauty makeups for her brides-to-be.
Her recent bridal work has featured on E4's Don't Tell The Bride! With a background in luxury retail (Harrods, Selfridges) Rose prides herself in her attention to detail and looking after the small things so that her brides can relax and enjoy their wedding morning without worry.
She is gifted in tailoring a bride's personal style choices to enhance their natural beauty and understands that her brides want to be looking and feeling their best, on the best day of their lives! Rose states, "I wish to help your big day run seamlessly so that you can focus on making those special, once-in-a-lifetime memories with loved ones".
Senior Hair and Makeup Artist
Annie covers Berkshire, Oxfordshire, Hampshire, Surrey and Buckinghamshire. Annie started her career as a hairdresser and having worked for many years in a salon she has gained valuable experience in hair styling. For the last few years, she has been involved in professional photo shoots, fashion shows and weddings.
Annie's passion for creating stunning hairstyles as well as her extensive knowledge of hairdressing, brings stunning looks for all of her brides. She brings with her all the tips and tricks that she has acquired from her extensive wedding experience, and she also has a City & Guilds in Hairdressing and qualified as a Make-up Artist at The Session School in London.
"Annie was brilliant, and the whole team were quick to respond to our enquiries! My bridesmaids and I felt at ease with Annie from when we first met her! We all loved our hair and make up! A huge thank you for everything!!"
Katrina provides wedding hair and makeup Sutton and can cover London, Surrey, Kent, Berkshire, and Sussex.
Looking for a skilled wedding hair and makeup artist? Look no further than Katrina! With over 10 years of experience in the beauty industry, she has been providing top-notch hair and makeup services to brides and bridal parties.
As a professional and fully insured mobile artist, Katrina is confident in her abilities to create stunning looks while maintaining your natural beauty. Her emphasis is on enhancing your features without completely changing your look. Trust Katrina to make you look and feel your best on your special day.
Nisha covers Surrey and Berkshire "For me, makeup and hair is about renewing confidence. I love skin prep and this is key for me…my fav products for this is Pixi Glow and the iconic illuminator. It gives the best finish time after time.
I am a believer…so if it makes you feel beautiful…do it! I provide the friendly, professional bit, but the creativity comes from my clients.
I am here to give advice and add flare. I am BABTAC qualified in hair and makeup and I have 12 years experience. But my addiction to makeup and hair is extreme! Experimenting is my highest form of research.
My makeup and hair collaborations keeps me on the latest trends. I work hard and I'm disciplined. Politeness is one half of my good nature. The other side is listening and understanding. Rest assured you are in good hands. It's your big day so leave the responsibility to me so that you can relax. "
Senior Hair and Makeup Artist
Suzie covers Surrey and Hampshire and Berkshire. She became a fully qualified make-up artist and hair stylist three years ago. She trained and completed a Diploma at the London School of Beauty.
Suzie has gained experience working with talented models on fashion shows, photo shoots, brides and bridal parties. She now specialises in wedding hair and makeup and her passion really shows through in her work with her brides.
She really enjoys being creative so whether you would like to have a natural or dramatic look, Suzie's skills and knowledge can create the perfect look for you and your bridesmaids.
"I would just like to say thank you for doing a great job for my wedding!!! You made me and my bridesmaid look so beautiful ! When the photos are done by photographer I will send to you!! Anyway thanks again my lovely girl,you did an amazing job for four people!"
Junior Hair and Makeup Artist
Toni qualified in 2010 at Bracknell & Wokingham College, and has worked on various weddings and portfolio shoots over the years. She has kept her skills up to date by attending different beauty short courses.
Toni loves playing with make-up and will always work with you to get the look you want, in a way that suits you. She prides herself in making your natural beautiful features stand out and her looks range from subtle and natural to full on glam!
Her make-up kit is 100% cruelty free and mainly vegan.
She is also qualified in hair styling, spray tans, manicure and pedicure, eyelash and brow tinting, eyelash perming and soon to be qualified in gel nails.
Toni loves to be a part of your Big Day and is always known to be friendly, professional and calm.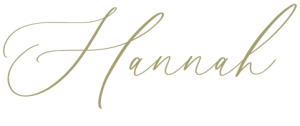 Senior Hair and Makeup Artist
Hannah provides wedding hair and makeup Bracknell and can cover Berkshire, and the surrounding areas.
Hannah is a highly experienced bridal hair stylist and makeup artist with a diverse background in TV, film, and weddings. With over a decade of expertise in the industry, she is devoted to ensuring that her brides look and feel their absolute best on their special day.
Hannah's passion lies in enhancing people's natural beauty through the captivating looks she creates. She is your trusted artist for all your bridal hair and makeup needs.
With a wealth of experience spanning TV, film, and weddings, Hannah's goal is to make your wedding day a truly unforgettable and glamorous experience. Her skills and knowledge acquired over the years are at your service to bring out your inner beauty, making you look and feel like the best version of yourself on your big day.
If you're seeking a seasoned bridal hair stylist and makeup artist who can provide a tailored and flawless look, Hannah is the perfect choice. Contact her today to discuss your bridal vision and embark on the journey to a stunning wedding day appearance.
Junior Hair and Makeup Artist
Tina is one of our Junior hair and makeup artist she covers Hampshire Surrey and Berkshire and has a creative flair. Tina Loves helping brides create the perfect look for there wedding day.
"I have had a passion for hair and makeup , and now I am fortunate enough that my passion is my career.
I take great pride in my work, I started by getting my qualification in NVQ LEVEL 1,2 and 3 Hairdressing after this I enrolled in a professional makeup course at Southampton Solent University from which I graduated in 2017 with a BA (Hons) in Make-Up and Hair Design."
I'm Claire, I qualified as a hairdresser 12 years ago and have gone on to build a successful independent business.
In the time I have spent building my business, I have come to realise that my true passion in this industry is specialising in bridal hair and make-up.
I have worked with many bridal parties over the years and to watch their nerves turn to confidence and excitement for their big day, brings me so much joy.
Bridal Hair and Makeup Berkshire
To see some of our recent bridal hair and makeup looks, please view our wedding gallery. My wedding team work with our clients at wedding venues across Berkshire these venues have included Trunkwell Mansion House, near Reading,  Combe Manor Barns near Hungerford and Silchester House Reading.  
Over the years we have been fortunate enough to create bridal hair, and makeup looks for hundreds of Berkshire brides. For the ultimate wedding hair and makeup Berkshire contact the NW Makeup team.
TESTIMONIALS
"Natasha and her team are lovely and listen to what you want whilst guiding you and advising you on what would compliment and enhance the natural you. I would 100% recommend Natasha as a makeup artist for any bride X"